Mitzvah Cards - Jewish Book World Cites for Excellence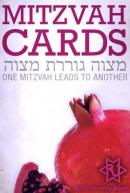 Mitzvah Gorreret Mitzvah - One Mitzvah Leads to Another
Publisher:
Reclaiming Judaism Press

Perfect for gifts, events and study, these 52 Mitzvah Cards convey many of the core spiritual practices of a meaningful Jewish life. Note: Name of each mitzvah appears in Hebrew with transliteration and inspiring explanation. $18/deck - 52 beautiful, professionally printed cards in a matching box

BUY NOW Seasonal, organization/bookstore/trade discounts below.
---
There are dozens of ways to use Mitzvah Cards, here are a few and also some card samples:
1. You can draw one card weekly for reflection, study & practice.
2. Sort the cards by mitzvot you keep, those for further learning, and mitzvot you aren't ready to take on. (Great way to know where to focus your learning going forward)
3. Discuss each with a friend or teacher.
4. Invite your guests at dinners and events to each draw a mitzvah card, and then raise questions, or share a related mitzvah story or teaching.
5. Excellent bar mitzvah or bat mitzvah gift or table favor; consider giving together with matching companion volume Mitzvah Stories: Seeds for Inspiration and Learning.
6. Mitzvah Card decks are also meaningful and memorable party favors and afikomen gifts. More fascinating than a bottle of wine when going to someone's home for a Shabbat or holiday dinner.
7. Keep a basket of mitzvah cards to draw as folks enter for services, have them draw one and discuss with someone sitting nearby as an ice-breaker and to deepen in awareness of the range of mitzvot.
8. Incorporate into Mitzvah Day events.
Each card has a pomegranate illustration based on the Talmudic saying "Every Jew is as full of mitzvot as a pomegranate is full of seeds."

Examples: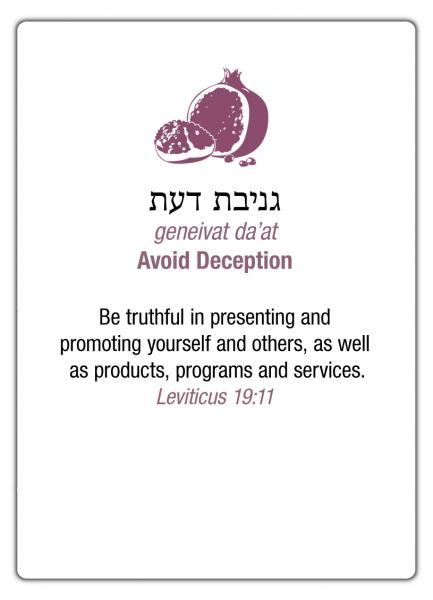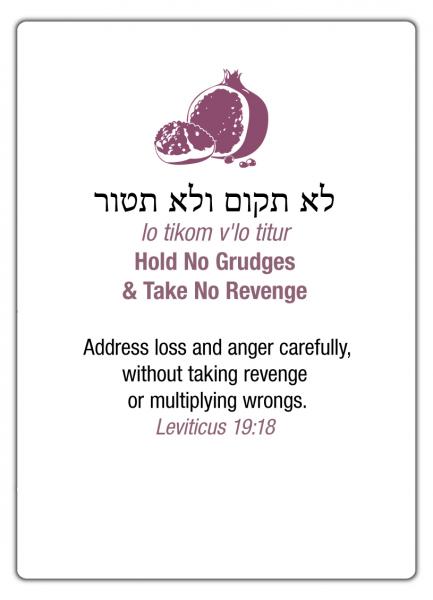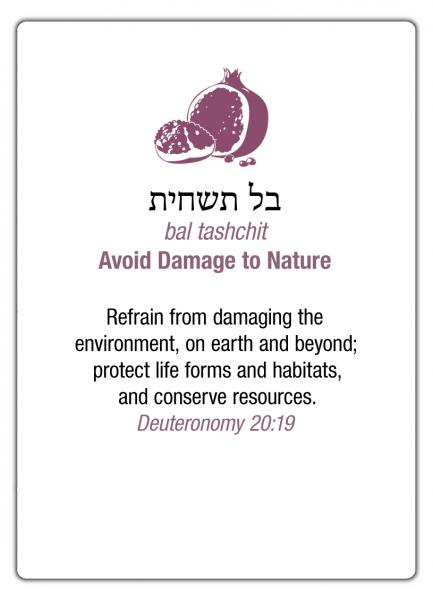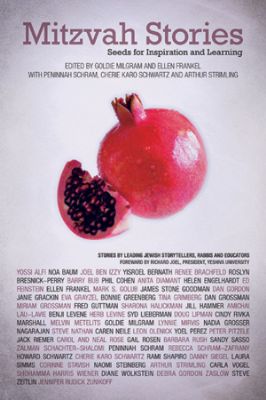 Also consider ordering this companion volume which Jewish Book World calls an "Exceptional, vibrant anthology":
Mitzvah Stories: Seeds for Inspiration and Learning
Goldie Milgram & Ellen Frankel [Eds] with Peninnah Schram, Cherie Karo Schwartz, Arthur Strimling and 60 contributing authors!

Includes new, contemporary mitzvah stories from across the full spectrum of Jewish practice. (Adult through mature age 11).

Free downloadable discussion guide (44 pages) covering each story with multiple questions also available.
Ask about bringing our Mitzvah Stories storytelling events, workshops and in-service trainings to your community: publisher@reclaimingjudaism.org.
With the green hyperlink below you can use a credit card to order your Mitzvah Cards: